As a developer, I like any other developer would love to develop my own set of tools which could help me in day to day work. But, alas xkcd very aptly describes the problem I always get into.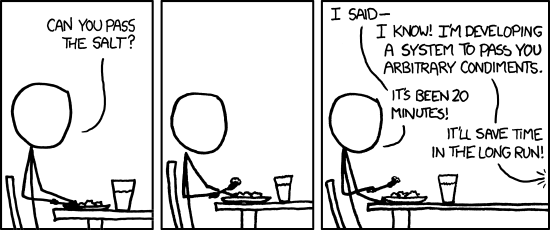 As a result I use a lot of third party tools to increase productivity and ease my job. I hope to list the tools I love and update this list frequently.
My 2014 Developer Toolbelt:
I will be updating this post with any other tools I start using. What are your favorites tools?